Donate here to receive a

(tax deductible)

receipt (dgr) through rotary australia

Below are the steps that will generate a tax deductible donation receipt.
Step 1: Access the Ukraine Crisis Appeal on Rotary Australia through the hyperlink provided and click 'Donate Now'.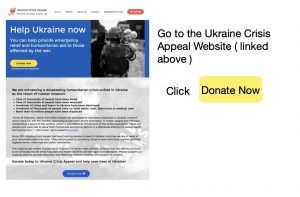 Step 2: Once you have access to the website and found this page, fill in your details and click 'Next Step'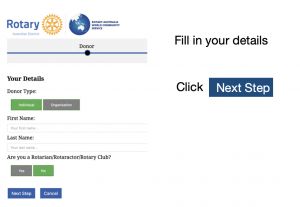 Step 3: Now fill in the rest of your details including your email below and then click 'Next Step', you will then receive your tax deductible receipt through the email you provided.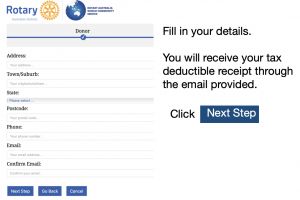 Step 4: The last step is to fill in your card details and most importantly as highlighted in the image below, type inside the request box "Craig and Larysa Williams Winter Project"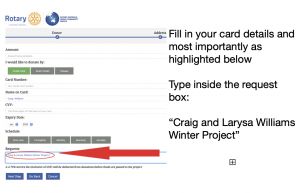 Thank you for your contribution and support to the Ukrainian people and their fight for life and freedom.
If you have any issues regarding your donation, please contact our team through the 'Contact us' hyperlink
here –  Contact us