JASON BREEN – RIDING MANAGER
Jason Breen is an integral part of Craig's management team, managing Craig and his riding bookings.
Ph: (61+) 427 346 196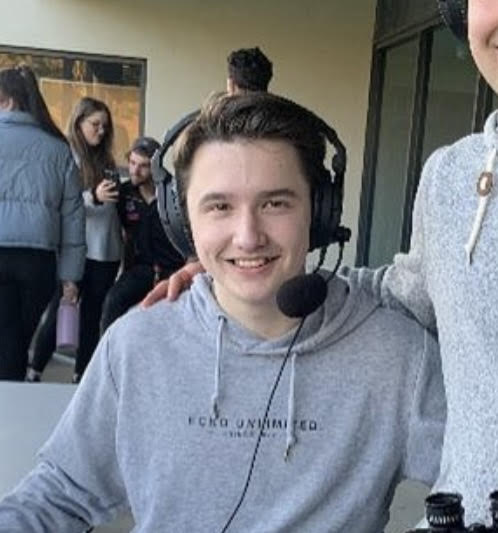 Ethan Mills – MEDIA
Ethan Mills is Craig's media manager, Ethan manages all of Craig's social platforms and online meetings. Ethan is currently studying media and communication at Swinburne University. Ethan is also an upcoming race caller for Racing.com and commentates amateur football on RSN and VAFA.com.
Email: millsethan76@gmail.com
Jimmy and Ian - DRIVERS
Jimmy or "Uncle Jimmy" previously drove Craig's father (Allan) to the races. Jimmy is accompanied by Ian, the duo personally drive Craig to country race meeting. Ian ensures that the driving trio stay cool, calm and collected especially during the busier times of the year, with international rides and the spring carnival. This allows Craig to relax and focus on riding.
             VIN MILLS – VALET
Vin Mills has spent a lifetime around horses and racing. Interested in horses from an extremely young age, it was inevitable that he would pursue a career in the saddle.
Cliff Fahler was a racehorse trainer renowned for wearing a 10-gallon hat and the moniker 'King of the Kids' – due to his prolific number of two-year-old winners he trained in Victoria.
Before Fahler trained his production line of precocious youngsters at Mornington, he had stables in Essendon. Mills, barely a teenager, knew how to sit on the back of a horse though it was Fahler that taught him how to truly ride.
Weight restricted a career as a jockey to point-to-point steeplechases at the Findon Hunt Club. Mills hunted with the hounds at the same club. Mills turned his hand to riding track work. Stables rely on a horseman with 'a clock inside his head' that gallops the stable's horses each morning.
They get to know the horses, can tell when they are in spectacular form leading into a race, but also when they are out of sorts or developing a niggling problem. Mills rode work for the late Ned Courtney jr for over 20 years.
As well as horses, Mills took a shine to women, one special one named Lorna. They are closing in on 50 years of marriage. They have four children. Angela is the only girl and the boys – Simon, Justin and Martin were keen on hunting. Simon and Martin then went on to ride professionally, with success, in jumps racing.
Vin broke new ground in the late 1990s, taking on the role of valet for Brett Prebble. This entailed layIng out and cleaning the jockey's gear, leaving Prebble to focus on his next ride.
In 2006, after Prebble moved to Hong Kong, Craig Williams engaged Mills' services. Mills is also currently working with the VRC as an early morning track work staff member and continues to enjoy being involved with the current crop of young riders.
Vin Mills is a very important part of Craig's race day management. He prepares all of Craig's riding equipment for each race and is also one to lean on for sound advice.
 PATRICK MILLS – VALET
FOR LOST RIDING EQUIPMENT – Ph: 0404 999 485
Patrick Mills is Vin's grandson. The next generation has been assisting Vin with Valet duties on raceday and it's great to see the family tradition continue.
Q & A WITH PATRICK MILLS
How did you get involved in and what is your background in racing?
Patrick: I got involved through my grandfather Vincent Mills, who worked for Craig Williams for 10+ years. My family and friends have been in racing for nearly their whole lives, and I was exposed to it from a young age, so naturally I also got involved.
Did you ever work in the stables or ride trackwork?
Patrick: I have never worked with horses and have only ever rode on a few occasions in my life.
What is your favourite moment/ achievement you are proud of in racing so far?
Patrick: My favourite moment by far was when Craig won the Melbourne Cup. Yes, I was extremely happy for Craig and I was very proud to work for him, but it was more the affect it had on my grandfather at the time, he had worked for Craig for a long time and had never seen him win The Cup, he was brought to tears when Craig won, and watching the race with my grandfather was one the proudest moments I have.
Other jobs you have outside of being a Valet?
Patrick: I have my pilot's license and I'm currently studying to be either a commercial or private pilot.