Champion jockey Craig Williams is always heading towards the next big racing carnival, but now his heart is with the people of Ukraine. Craig and his Ukrainian-born wife Larysa have carried out life-saving missions to Ukraine, taking in medical equipment to support front line troops. On their most recent trip, fellow jockey Chris Symons also went along to document the experience.
"A heartfelt mission"
By Michael Sharkie
The story of how Williams and Larysa, a Ukrainian native, made a 96-hour round trip in April from Sydney to Warsaw and then to the Poland-Ukraine border to deliver much-needed medical supplies and defence equipment was very nearly kept secret, but once shared it has inspired a movement of support that has floored the champion jockey and his family.
After riding at Randwick on 9 April where he ran second in the Group 1 Sydney Cup aboard Sheraz for Chris Waller, the Williams set out on a trip that was organised to the hour; a masterstroke of planning that enabled the couple to hand deliver a precious cargo of trauma kits, drones and first aid units to support the Ukrainian people enduring the Russian invasion and make it home again in time for Williams to ride at the Good Friday meeting at Sale.
"It was a huge undertaking but when you are able to do it and deliver those supplies and hear the people say thank you, it puts everything into perspective," said Williams.
"We were lucky to be able to leave our home in Australia, to make that journey. The Ukrainian people don't have that freedom, they are fighting for their democratic right and for their lives.
"We've been overwhelmed by the support and everyone wants to help. The racing industry has been fantastic, but I've been stopped in the street by people who have heard about the trip. People have put cash into my hand because they want to help, that is humanity at its best."
In racing circles Williams' post-race speeches are well known. After winning rides he has thanked everyone from his family and support team to friends celebrating birthdays, neighbours, fallen jockeys, even his local dentist got a mention after a Flemington win.
"Larysa is strong and determined like the rest of Ukraine. When she hears her family's voices she's refreshed for another day. We'll continue to do everything we can to help their fight."
"It started with that question. I reached out to two owners who I have ridden for, two people I have great respect for and told them what we were planning. I asked for their support. As the conversation progressed, we began to work on the little details, the international driver's licenses, the hire cars, the timing of flights, delivery windows for the kits, the best way to pack and how many suitcases we would need – we couldn't have done it without teamwork."
Their journey made international headlines first in racing media and then more broadly to mainstream television and newspapers. Their passion was real and inspiring.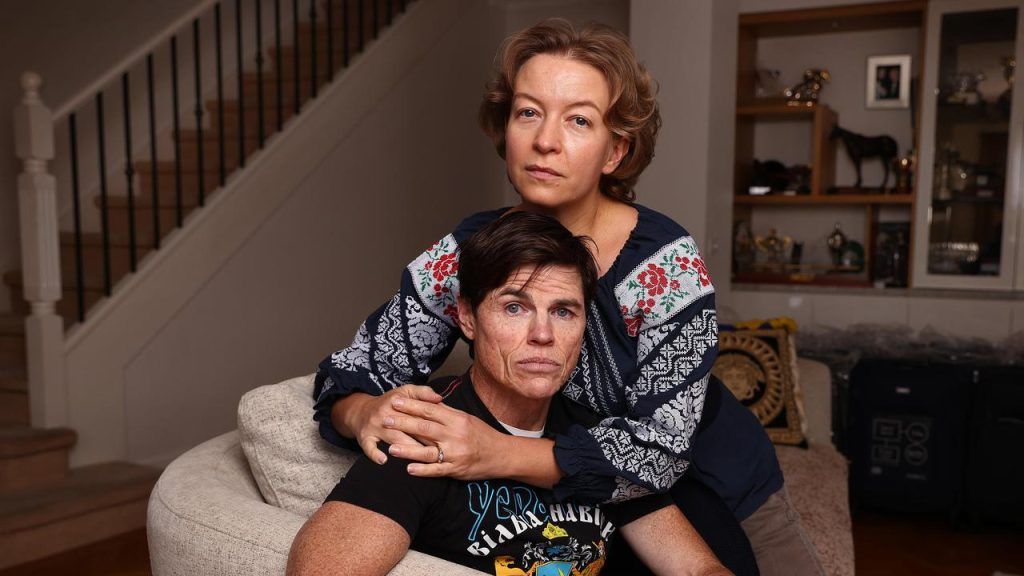 It was a mammoth undertaking in a very small window of time. Delivery and courier lags in a post-pandemic world meant that simply sending supplies to Ukraine was not an option – the risk of delays with shipping and warehousing was too great. There was only one way to deliver aid to the people that needed it most, and that was by hand.
As they drove from Warsaw to the Ukrainian border in the wee hours of the morning to deliver the supplies, the reality of entering a war zone hit home.
"We don't hear about half of the atrocities that are being committed in Ukraine, we hear about the invasion but don't hear about the rape of innocent women and children, of the torture and killing of innocent people, it is happening, and it is horrific," said Williams.
"Ukraine is a country very rich in agriculture, it's a food bowl country for Europe and the people have a very proud culture, kitchen gardens everywhere and a very seasonal way of life. They are beautiful and welcoming people. Thirty per cent of the world's wheat comes from Ukraine, so this isn't just a problem for that country – this invasion will have global impact."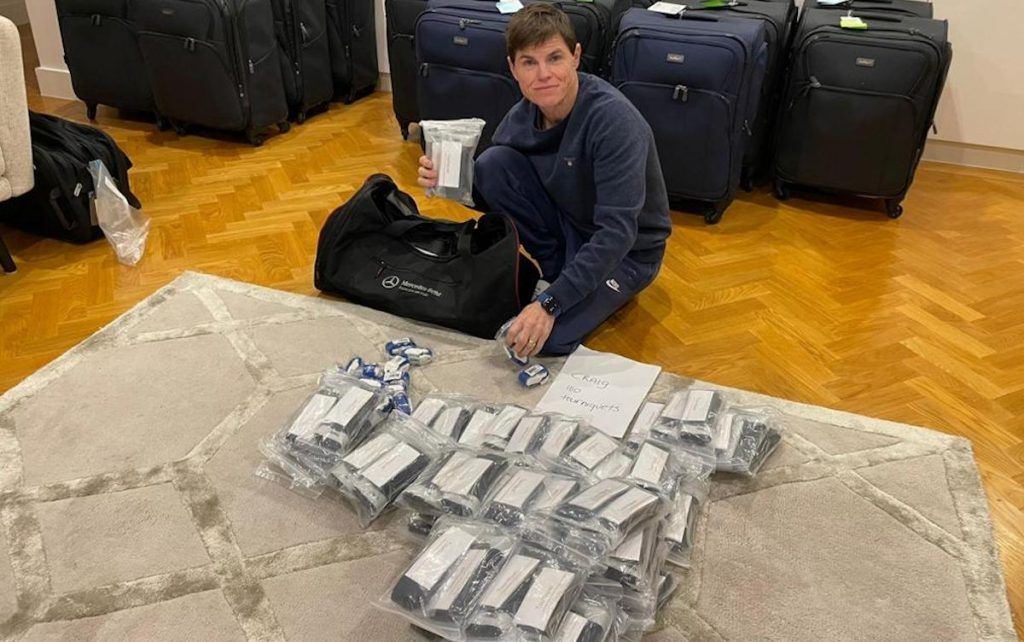 In the face of invasion, in the face of brutality, Williams was floored by the strength of the people that he met on the front line and of their gratitude and awareness of how the world was helping their efforts.
And that is why Williams and Larysa returned in June, staying for six days in a "life-changing" experience, delivering more than 1000kg of first-aid and survival kits, under a constant threat of missile strikes. Safely home now, they are now setting their sights on how they can help as Ukraine descends into winter. "Now with what's going on there's outbreaks of cholera, winter will be setting in, in months to come, so unfortunately it's an effort that won't stop," Williams told the media.
"It's so important that the money and the supplies get to those that need it, we can take this stuff direct, we're in a position to do that and to make sure that every single dollar goes to the Ukrainian people," said Williams.
'CRAIG AND LARYSA WILLIAMS'
Please go to our website to donate
– https://craigwilliamsjockey.com.au/ukraine-
/