Credit – Ray Thomas
Champion jockey Craig Williams is preparing to make his third trip to war-torn Ukraine to distribute humanitarian aid to the nation's soldiers and civilians.
Williams has experienced first-hand the horrors of war and has been so moved by the plight of the Ukrainian people he is personally delivering life-saving medical equipment and other necessary supplies to the frontline.
An emotional Williams spoke about his motivation to go above and beyond to help the Ukrainian people.
The jockey's wife, Larysa, was born in Ukraine and most of her family live there.
"In life, there is an element of risk in everything we do," Williams told The Daily Telegraph.
"We are trying to save people's lives and sometimes when you try to do the right thing it's not always easy.
"So, it is important for me and for my family to show that despite the dangers and difficulties, when it is the right thing you have to do it.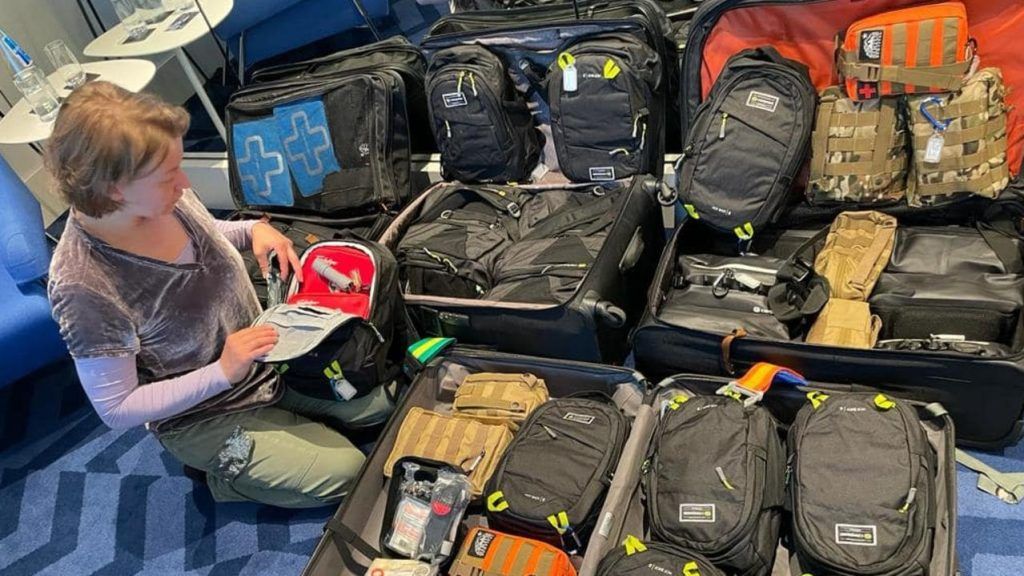 The jockey guarantees every dollar raised on his website goes to the Ukraine project. "If it doesn't, how can I look anyone in the eye," he said.
Since the war began in February last year, Williams has helped provide Ukrainian soldiers and civilians with everything from first-aid, survival and trauma kits, to sleeping bags, blankets, water purification systems, communications, generators and vehicles re-purposed as ambulances.
"People just need to realise what is going on over there. We have done six projects delivering packages to Ukraine so far and we know when we see those people the change it is making," he said.
"The Ukrainian people are losing their lives and limbs fighting for their country but they are so grateful for the support. It means so much to their morale."
The United Nations recently passed a resolution condemning the Russian invasion – but sadly the fighting and senseless loss of life continues.
"If Ukraine doesn't win this war then sovereign territory and international law doesn't exist. If people don't unite and stand against this, then nothing exists as we know it," Williams said.
"Because of this war we are paying more for things globally but in Ukraine they are paying with their lives.
"The people of Ukraine didn't want war, they didn't ask for war, but they are courageous, resilient and united, and they know this is a war they have to win.
"If Russia stops fighting, the war ends – but if Ukraine stop fighting, Ukraine ends."
#Donations to Williams' Ukraine fundraiser can be made at craigwilliamsjockey.com.au
Article – RACENET