"Please don't take it for granted, life is so precious."

Ed Sadler sat down with @CWilliamsJockey to reflect on his latest trip to war-torn Ukraine 🇺🇦

⚠️ 𝗧𝗵𝗲 𝗳𝗼𝗹𝗹𝗼𝘄𝗶𝗻𝗴 𝘀𝗵𝗼𝘄𝘀 𝗶𝗺𝗮𝗴𝗲𝘀 𝘁𝗵𝗮𝘁 𝘀𝗼𝗺𝗲 𝗽𝗲𝗼𝗽𝗹𝗲 𝗺𝗮𝘆 𝗳𝗶𝗻𝗱 𝗱𝗶𝘀𝘁𝘂𝗿𝗯𝗶𝗻𝗴. pic.twitter.com/nkG4OE0H5n

— Racing.com (@Racing) July 20, 2023
Article: Mirror– Jon Lees
One of the world's most successful jockeys has spent his holiday in Ukraine delivering vital humanitarian aid to the conflict zone.
Craig Williams, 46, has been at the top of his profession for two decades with more than 2,200 winners, including the 2019 Melbourne Cup as well as Group 1 winners in Britain and Japan.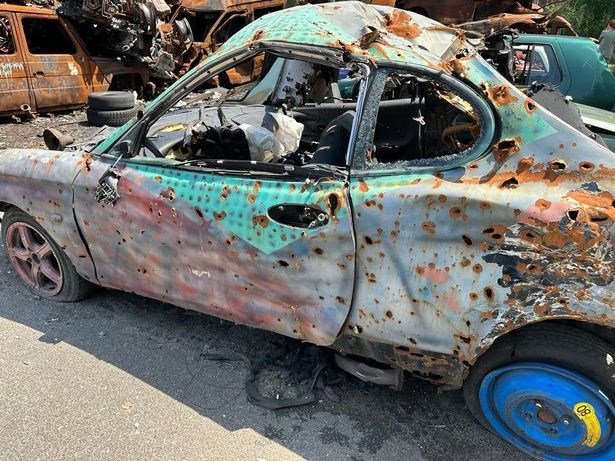 But when Russia invaded Ukraine, Australian Williams and his Ukrainian-born wife pledged to do something to help. They not only raised more than £1million, primarily from within the racing industry, to fund their relief efforts but also received donations of vital trauma and survival kits and other essential items, aid which they took there themselves.
Last week, the Williamses returned from their third trip to Ukraine, the second in which they have been allowed inside the country. Williams worked with local agency Sprava Gromad which helps get the right humanitarian supplies to the front line.
"This time we took over 600 staple guns plus staples, which are used to stitch up wounds, because there has been a worldwide shortage," said Williams.
"We also provided food parcels, more trauma and survival kits and, because the Russians blew up the Kakhovka dam, we provided desalination tablets to make the water drinkable.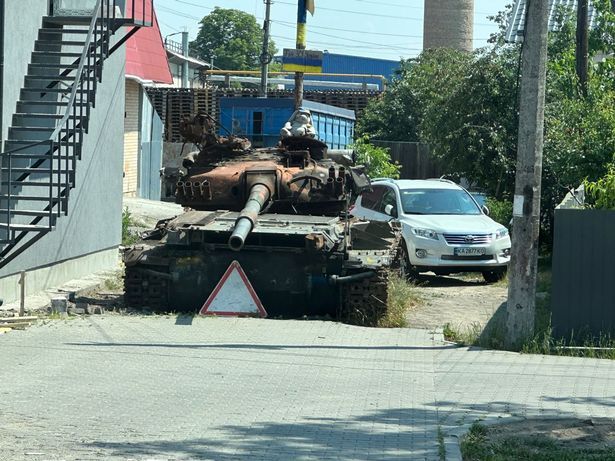 A destroyed tank in Ukraine (Image: Courtesy of Craig Williams)
"Our group delivers food, mobile showers, hospitals and bakeries, plus heaters, cookers, boilers to prepare for winter so we provide diesel generators, communications and vehicles. We also financed the purchase of four buses to get people in and out safely."
The brutality of war was brought home to Williams after he learned of the death of Glib Babich, who he met when he visited a year ago amid much tighter security. He was subsequently killed in the conflict.
"We visited the cemetery where Glib was buried," he said. "Before the war he was just a poet, but he answered the call to help Ukraine and unfortunately lost his life when he was blown up in the east of the country."
Williams was able to travel to other parts of the country to see for himself the immense amount of destruction and the evidence of the many lives lost.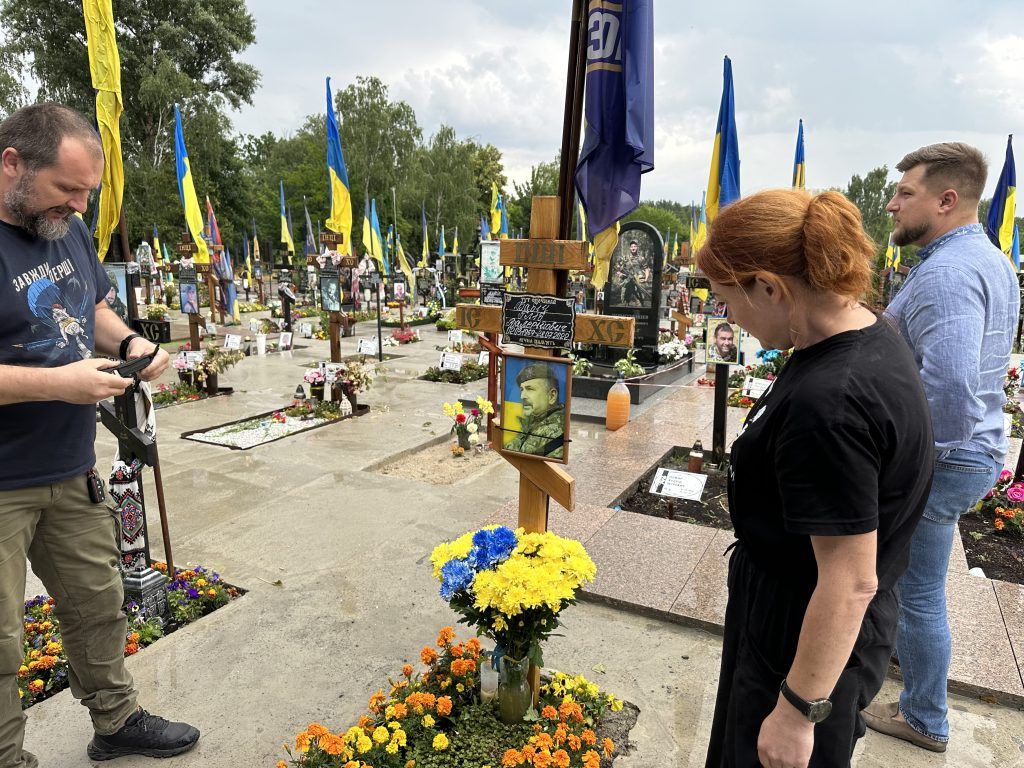 "In Ukraine everywhere is the frontline," he said. "Over 14 days there were 15 air raid sirens and each time you have to go down to a bunker for your safety.
"We endured what people in Ukraine will call normal. We visited Bucha, Irpin and Hostomel where we saw the very worst of humanity as a result of the Russian invasion. We heard stories of the lost and dead people and how civilians were murdered but also were shown how they are rebuilding.
"You can feel the hardship they are experiencing but the people are that resilient and united that they are committed to winning. It motivated my wife and I to say we want to do even more to support the people of Ukraine."